**Due to the Coronavirus, the beaches, restaurants, bars, shops, and PSJ boat ramp are closed. We love our guests but love our community also. Please heed the orders of State and Local Governments of no vacationers/visitors and residents only until all is clear! Limited availability for local essentials and emergencies only! Proof required Call 850-229-7678
All the Comforts of Home Away from Home!
Port Cottages is a collection of ten vacation rental homes located near the downtown shopping and dining district of Port St. Joe, Florida and St. Joseph Bay.
Situated near its partner property, the 21-room historic Port Inn (under renovation), each of the 2 bed, 1.5 bath homes offer 3 flat screen TVs, fully-stocked kitchen, full size washer & dryer, and extended parking for boat trailers.
The Bay View cottages feature two units that are ADA accessible with roll in showers and a King and a queen bed as well as fold out couches.
Port Cottages has become a favorite for families and fishermen accessing Cape San Blas. We offer weekends, single nights and extended stays and all units are pet-friendly. Port Cottages has a private pool along with grills, and all Port Inn (under renovation) amenities are available to cottage guests including a heated pool, bikes and The Thirsty Goat Lounge.
Pet friendly units for pet friendly beaches! Walking distance to the Lighthouse, many restaurants, bars and shops.
View Rates & Reservations info, or call 850-229-7678. **See above concerning Coronavirus. Call above number… No vacationers/visitors… local essentials or emergencies only. Proof required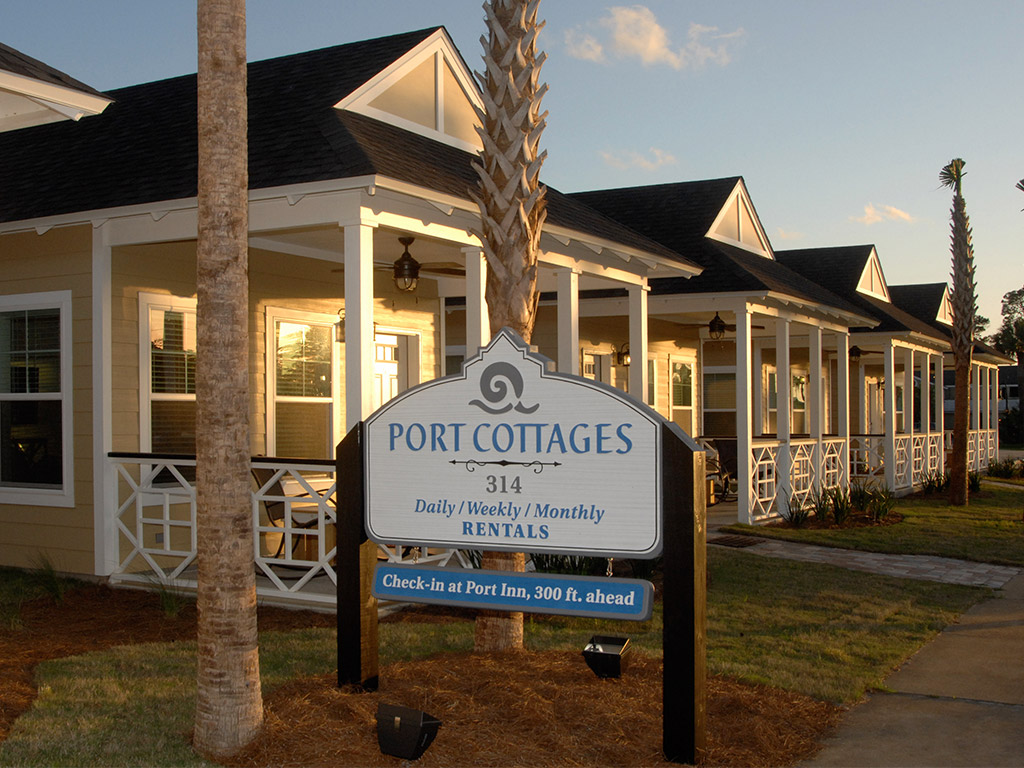 This was one of the best little cottages I have EVER stayed in.

~ Katie Warthen Chatwin, Facebook